(show all) (first) (prev) 1 2 3 4 5 6 7 8 9 10 11 12 13 14 15 16 17 (next) (last)
Journal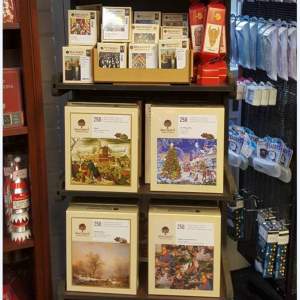 Wentworth Wooden Jigsaw Puzzle
20/12/2017
Blackwell's, Oxford
 Objects in the Ashmolean ~ jigsaw and book are available in Blackwell's.
The book is an art and poetry resource, and the jigsaw is a fun way to piece art and history together.
Montessori International
19/12/2017
 Chief Education Officer Barbara Isaacs has kindly reviewed my book: Objects in the Ashmolean, An Art and Poetry Resource, it is published in their winter magazine 2017/18 (Issue 123).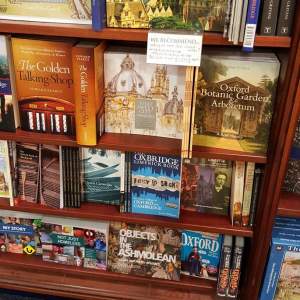 Previews and Reviews of Objects in the Ashmolean
12/07/2017
An Art and Poetry Resource by Diana Moore:
Mathew Tobin says:
The format of seeing the image, then the poem works very well, and the watermark behind is lovely. Visually the book is great.
I enjoyed the wit of Two Bream and a Ray very much – humorous language play and a narrative which had me smiling throughout.
The kiddies menu is just wonderful and I can imagine the whole conversation happening right there.
The Henry play-poem is wonderful and is crying out to be performed and laughed at. A wonderful, informative piece of parodic poetry!
I also thought the dual narrative in A Time to Bond was very clever indeed and would want my own class to take similar approaches with other paintings too.
The Lobster and the Turkey shows the wonderful, tongue-in-cheek sense of humour that you have in which your deft play with words and ideas brings pleasure to the reading.  It would sit very comfortably next to anything by Nash or Lear.
I have to say it was a real pleasure reading through the book, Diana; so many different forms and poetic devices which makes the reading so rich and entertaining. It was a pleasure from cover to cover and makes me want to go spend time with the objects sharing your words and interpretations with them.
Mathew Tobin
Senior Lecturer in Education: Primary English and Children's Literature
Oxford Brookes University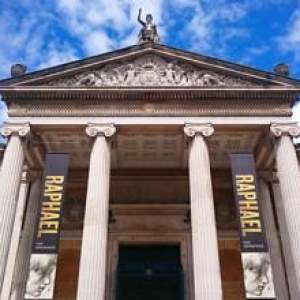 Previews and Reviews of Objects in the Ashmolean
09/07/2017
 An Art and Poetry Resource by Diana Moore
Claire Frampton says: I work as a gallery attendant and my theatre in heritage project is about imagining theatre in the Ashmolean live events. Reading this book made me feel enthused about different perspectives creative interpretation can bring. I liked the arrangement of photos, description and poetry. I liked the way the book presented new ways of thinking creatively about objects.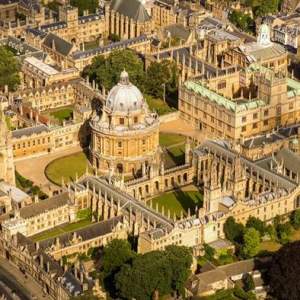 Previews and Reviews of Objects in the Ashmolean
08/07/2017
  Rebekah King says:
"Objects in the Ashmolean" is a delight. Each of the poems brings to life an object that - let's face it - I might have easily walked past without a second glance when visiting the museum.
Diana has managed to find a story in even the most domestic of artefacts, or in fragments of forgotten stone. Some of her subjects have no doubt been written on in depth by art historians and anthropologists alike. Diana's poems are informed by her research, but never feel bogged down by it.
My favourite is "Time to Bond". It's a dialogue between mother and child; the most famous mother and child of all. It has made me reconsider a portrait of the Madonna and Christ which might otherwise have seemed much like so many others. Here, the voices of the poem speak with a lyrical tenderness infused with melancholy and foreboding. We all know the story: we all know what will happen to this woman and her son.
Diana engaged me as an editor for this collection, and it has been a pleasure to meet and work with her. I am sure that her talent will continue to flourish in subsequent books and encourage anyone with a love of literature, performance, or of art, to read as much of her writings as you can.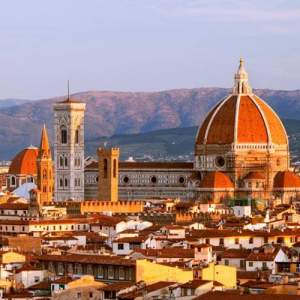 Previews and Reviews of Objects in the Ashmolean
07/07/2017
An art and Poetry Resource by Diana Moore
There is an incredibly enthusiastic review by poet, artist and editor Jalina Mhyana:
I bought this art and poetry book in the gift shop of the Ashmolean Museum and have lingered over its pages many times since - not only because it's witty or because the pages are lush and the artistry and layout are gorgeous - but mainly because I'm infatuated with this little book.

It's rare to find a poetry book that appeals to 10-year olds as well as adults. The humor and sense of fun won't be lost on anyone.

"Objects in the Ashmolean" occupies a special place on my shelf. As a poet and artist myself, I flip through the pages and think, "I ought to try that in my next book of poems! Ooh, and that too! What an innovative idea - oh, how funny! And that layout....!" I basically want to copy the entire book, from the words to the layout to the imagery.

The poems, narratives, and hilarious one-act plays will make you chuckle. For instance, there's a particularly witty exchange between Henry VIII and Katherine of Aragon!

This is nothing like an ordinary book of poems, which - and as a poet I can say this - are too often predictable and tiresome. Moore's book pairs artwork from the famous Ashmolean museum with her poems, creating a clever and surprising interplay across the page.

The book is intended for all ages. I imagine it would be an incredible resource for teachers, libraries, and home educators, as there are thoughtful prompts and questions to explore, as well as suggestions for singing the poems aloud.

This slim volume contains multitudes; it's a terrific launchpad for teaching history, religion (though it's not at all religious - but much Renaissance artwork was), music, and poetry.

Aside from the short and chuckle-inducing one-act play between Henry VIII and Katherine of Aragon, there's a mermaid who sings the blues ("I've Got the Silver-Finned Blues"), a "menu" poem that offers ancient Green cuisine replete with "Mid-Winter Warmers" and "Kiddie Menu" - so clever!

Moore's little asides and suggestions are brilliant. For example, a poem paired with a religious painting by Lelio Orsi - which depicts St Michael subduing Satan - can be sung to the tune of Offenbach's "Infernal Galop," more popularly known as the can-can!

These are just a few examples of Moore's playfulness. It's refreshing to find a book of poetry that doesn't take itself too seriously. If this book were a person, they'd be a great date: full of surprises, witty quips, and casual references to myth and literature thrown in for good measure.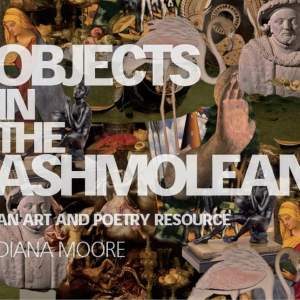 Objects in the Ashmolean
26/03/2017
Objects in the Ashmolean is an illustrated art and poetry resource, based on a small selection of objects from the vast collections held at the Ashmolean Museum in Oxford.
This is a fun and creative learning resource for stimulating creative writing, performance work, reading and discussion. The book will take you on a journey from Renaissance Italy to the Far East; you can time travel between ancient artefacts and works of modern art. Each poem begins with a short introduction letting you know some of the fascinating history of the object that inspired it. Age guide is from around 10 years to adult, with some poems suitable for younger primary children and others aimed at age 12 years and above.
Many of the poems are well suited to live performance; each one has been performed at the Ashmolean in its relevant gallery. You'll find pieces in here that can be set to music or acted out. There is drama, humour, song and one poem that can be used as a prompt for mindfulness and meditation. The object is for you to enjoy the objects, have a go at performing the poems - either as hinted at in the book, or in your own ways. Then you might like to try out some new ideas of your own. Content includes: a scripted poem about Henry VIII and His Six Wives, a menu poem served on a Roman fish plate, a song lyric inspired by a ship in a storm and a mermaid… a flamingo calypso, and more…
This book is a follow on to 'A Visitor to the Forest', a poem designed for performance, which is suitable for many voices, and inspired by Paolo Uccello's masterpiece: 'The Hunt in the Forest' which is on display in the Ashmolean Museum.
17th June update:  Objects in the Ashmolean is available in the Ashmolean Museum shop, Blackwell's in Oxford, and independent book stores, e.g. The Book House in Thame and Summertown. Also available via Amazon.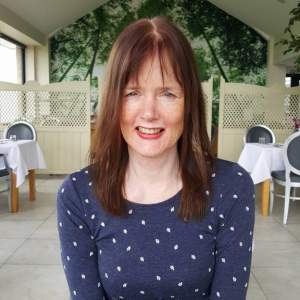 March 2017
24/03/2017
Pleased to announce that my third book is now available.  It is an art and poetry resource based on objects in the Ashmolean. Titled: Objects in the Ashmolean, An Art & Poetry Resource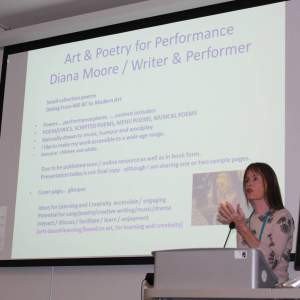 CARU Arts re Search Conference 2016
04/12/2016
I am currently working on my third book which is to be an art and poetry resource in which I use art and objects as a way of engaging, inspiring and facilitating creative writing and performance work.  For this occasion, I presented scripted poems, poem/lyrics, thoughtful poems, and a musical poem based on a Still Life painting. Each piece relates to art and objects that are housed in the Ashmolean museum. The audience were invited to join in with the words and there was a good supply of volunteers happy to be put on the spot and join in. The poems that I presented demonstrated the many ways in which art and poetry can be written, linked and performed. Content was found to be good for creative writing and performance work in many places and spaces and for both children and adults. The book is due to be published in 2017. More news coming soon.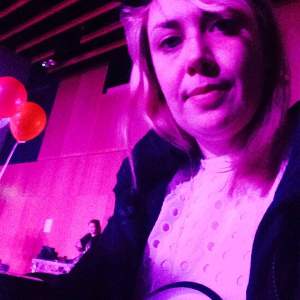 CARU Arts re Search Conference 2016
19/11/2016
I met Claire Frampton at the CARU Arts re Search Conference.  Claire works as a gallery attendant at the Ashmolean Museum. She is currently working on a PhD proposal with a working title of: 'Exploring the potential of creative drama as a learning tool in museums and heritage'. She very kindly offered to write a review and reflections on my book: A Visitor to the Forest - a scripted performance poem, which is inspired by Paolo Uccello's The Hunt in the Forest. (See text below)
=================================================================

Reflections on reading A Visitor to the Forest by Diana Moore (2014)
I first met Diana Moore at the CARU (Creative Arts Research Unit) conference at Oxford Brookes in December 2016. I made a presentation 'Exploring the potential of creative drama as a learning tool in museums and heritage', she made a presentation 'Art and Poetry for Performance' which included performance of some of her poems related to museum objects with a slide show. She leant me a copy of her book and I offered to review it and write reflections.
I was interested to review it in relation to my Research Project/ PhD Proposal Working Title: Exploring the potential of creative drama as a learning tool in museums and heritage. Examining current projects and academia, proposing, running and evaluating projects in museums.
In the introduction to the book she describes how she developed the idea for the book while she looked into the painting rather than walking past it. As a gallery attendant I have witnessed many tours, schools education sessions and activities related to that painting, involving family trails and craft I was interested about Moore's unique ideas about engaging with the painting. I believe there is more potential for music and drama in museum education programmes, Moore's book encourages performance of her script in relation to the painting. With my project about the potential for creative performance in museums one of the research issues is what are the benefits of learning about heritage through drama in a context where museum programmes also offer music and arts and crafts in their programmes? Considering what I had witnessed (I had been a gallery attendant for 5 years) I believed Moore's project offered something new.
With Diana's book I can see it is designed so that people can use the script to engage with elements of the painting in a unique way, performers can make their own interpretations. I was interested in the way Moore encourages performances with music from well known tunes such as a Mozart Horn Concerto.
I liked the way the book was edited with some creativity in the presentation of words for instance in one illustration with words going round in a spiral. Parts of the painting are presented in the book editing sections so people engage in a new way. I liked the way the book was designed so people can make notes, perhaps about their own performance of the poems.
After this I am interested to know more about Moore's work, especially relating to theatre in heritage.
=================================================================================
Thank you Claire.
Photo above shows Claire Frampton at Oxford Brookes for a 'Singing through the ages' event. She is wearing a mortar board and holding a clock which was used in her presentation at the CARU Arts re Search conference also at Oxford Brookes.
===============================
I have been selected to speak at CARU ǀ Arts re Search Conference at Oxford Brookes University on 4th December. I will be presenting / performing on the topic of Art & Poetry for Performance.
CARU ǀ Arts re Search Conference
Date: 4th December 2016
Location: Chakrabati Lecture Theatre, Gipsy Lane, Oxford Brookes University, Oxford
Here is a link, further information and full list of speakers available soon.
https://www.facebook.com/events/692398780925705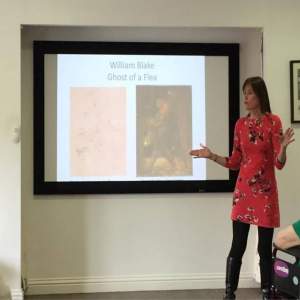 BRIDGE HOUSE CARE HOME, ABINGDON
24/04/2016
POETRY EVENT with Diana Moore
"We had a lovely afternoon yesterday with our special guest Diana Moore, performing her fantastic art related poetry"  (from Bridge House Care Home Facebook Page)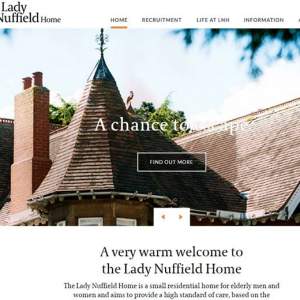 Poetry Sessions ~ Feedback ~ Lady Nuffield Home
24/02/2016
A session that is increasing in popularity is my art-based poetry sessions.  Intelligent, Interactive, Accessible, Educational. Here is feedback from a visit to The Lady Nuffield Home:
'I like your poetry' said Joan. ...'very different to the usual visits..'
Please ask her back' Susan reminded the activities manager
'We've not had anything like this before' .. 'unique, interesting, original' .. 'an engaging and enjoyable session' .. 'When residents ask you back it is the best example of feedback' David Rudge, Activities Manager