(show all) (first) (prev) 1 2 3 4 5 6 7 8 9 10 11 12 13 14 15 16 17 (next) (last)
Journal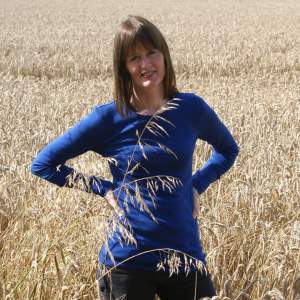 Ashmolean ~ Edward Lear Exhibition
25/09/2012
Gallery Performance 3rd November ASHMO-LEAR-EAN  Looking forward to performing a verse or two in celebration of Edward Lear's bicentenary.
Also performing poems in the October half-term 'Holiday Happenings' event for families. Runcible Rhymes. And onto the Story Museum for an afternoon session.
http://poetryandpicturesatthemuseum.blogspot.co.uk/2012/09/profile-diana-moore.html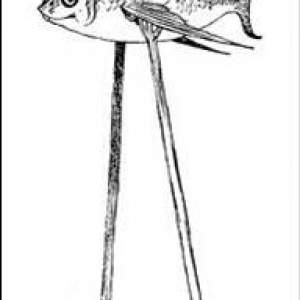 Fish and stilts aka the Fizzgiggious Fish who...
06/08/2012
...always walked upon stilts because he had no legs.  Edward Lear created several alphabets: 'This ALPHABET was made for DAISY and ARTHUR TERRY at LA CERTOSA DEI PESIO by their ADOPTY DUNCLE Edward Lear, August 31st,1870.'
A Fishy Coat Tale And Other Poems
28/07/2012
What does a leopard do when she wakes up?  Where does a home-loving horse like to be? How many fish like to play dressing up? Find out what animals and birds get up to in this colourful and crazy book of poems.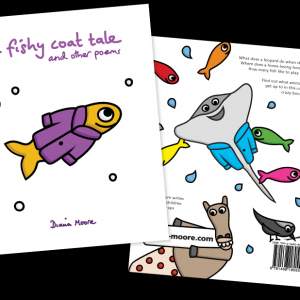 Tilly Trout says 'Hi'
27/07/2012
Hello Readers,
Tilly Trout here, taking a break from swimming the Amazon to say hi and to introduce you to: 'A Fishy Coat Tale And Other Poems' by Diana Moore. Inside you will find illustrated poems suitable for primary aged school children – and adults who enjoy humour.
The book features me me me! I'm on page eleven taking a break and having a cup of sea. (can you name my pet?).
There are sing-a-long poems such as Three Fine Lice (this little poem is dedicated to a BBC radio producer who caught nits from his kids!) and 'A Stable Song For Horse Lovers'; both of which have well-known tunes so you can sing in rounds and have lots of fun.
I've seen teachers and pupils singing along and sometimes they even sing like cats and dogs – it makes my gills tickle..
My creator (I sometimes call her mum) has asked me to help sell the books to a wider audience. So hurry along and add me to your book collection.
Or if you prefer you can borrow me from Oxfordshire libraries (we're in Bicester, Banbury and Oxford City Centre).  See the link below....
Other poems are good for performance such as the Jackdaw making sounds and flapping his wings and you will also find a modern version of the old favourite 'Mary Had A Little Lamb'.
If you have any questions, send me an email and I will get back to you in a bibble. (that's soon in fish language).
I hope my introduction will entice you to join me and my pals in A Fishy Coat Tale And Other Poems.
Now I have to go and practice for the Trout-Olympics. Bye for now. Hear from you soon I hope. Bibble Bibble.
Lots of Love Xxx
Tilly Trout
Oxfordshire Library Catalogue link to A Fishy Coat Tale And Other Poems
26/07/2012
A Fishy Coat Tale And Other Poems, children's book, humorous, poetry, suited to primary school childlren - and adults.  "Dear Diana, I loved your book. It's great!" from Iris in Oxfordshire.
07/03/2012
A Fishy Coat Tale And Other Poems, children's book, humorous, poetry, suited to primary school childlren - and adults.
Teresa from Middlesex says 'I loved the book and thought it was bright colourful and funny.'