(show all) (first) (prev) 1 2 3 4 5 6 7 8 9 10 11 12 13 14 15 16 17 (next) (last)
Journal
Pan Listening to Echo ~ Ashmolean poetry tour
15/06/2013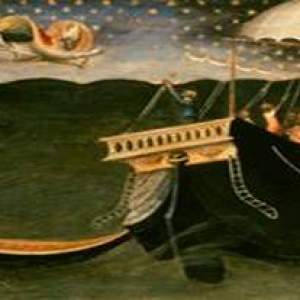 Ashmolean poetry in the galleries
15/05/2013
My latest poem:  'I've Got The Silver-Finned Blues' was written in response to the wonderful painting by Bicci di Lorenzo of St Nicholas of Bari Banishing a storm. I decided to give the mermaid a voice (she is swimming out of the picture - I will try to adjust this image to at least show her here....!) and my poem became a lyric which I sang (in parts) to the large swell of people gathered in the Italian Renaissance gallery, and I really appreciated the applause.
Writers In Oxford
25/04/2013
I attended an interesting talk by the writer Joanna Kenrick (aka Jo Cotterill), an energetic and lively-minded author of many children's and teenage books.  Joanna gave a talk on setting up a multi-author blog and how to run a targeted marketing campaign online, along with many other useful tips to writers of all genres.
Oxford Literary Festival in the snow
17/03/2013
  Two trips to two enjoyable events: Roger McGough's Imaginary Menagerie and, later in the week, Julia Donaldson's stories and
songs at the Sheldonian.
Little Milton Primary School
06/03/2013
 A moment to remember: primary school children queuing for my autograph after a recent fun and humorous poetry session. Sweet.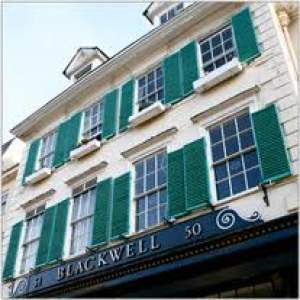 Blackwell's Bookshop
05/02/2013
Blackwell's Bookshop are now stocking A Fishy Coat Tale And Other Poems, also Waterperry Gardens, (they do good cakes and books! Oh! and nice plants, and a gallery shop, and right now... snowdrops!) Gardeners Books, also Oxfordshire libraries, in addition to Cole's Book Store in Bicester, The Bookhouse, Summertown, The Bookstore in Abingdon, Wallingford Bookshop, and more.... P.S. If ordering directly from me as a gift and you would like a greeting/name included, please let me know when you order, thanks.
BBC Radio Oxford interview Diana Moore
30/01/2013
Had a live interview with Sybil Ruscoe today and she was very taken with my book A FISHY COAT TALE AND OTHER POEMS, likening it to a book of modern day nursery rhymes.  Good to know both adults and children can enjoy the book. Sybil enjoyed Molly the Dog and the humour of the dog's reply - this poem was written as a 'get well' greeting for a local collie dog whose walkies were curtailed when she had a sore paw. My son Nicholas, graphic designer and illustrator (web designer too), came on air to talk about his favourite illustration, which was Horsewife. With so many cookery programmes on TV right now, 'Hilary Horsewife' is very contemporary with her pinny and tray of flapjacks...! I read several of the poems and added animal voices, so, when the presenter chose Mary Had A Mobile Phone, I included a short burst (just a few baaaaas) of the jazz number 'Tequila' for the singing baaaaaa lambs. Now looking for a big rush of book orders. See next note for update on book stockists. I read several of the poems on air and added animal voices, so that, when the presenter chose 'Mary Had A Mobile Phone', I included short burst (just a few baaaaaas) of the jazz number 'Tequila' for the singing and dancing baaaaa lambs which added a playful note. Part of the fun of the poems is that they can be taken off the page and acted out in many ways. See next note for the latest update on stockists.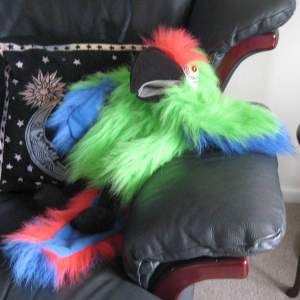 Meet Polly P-solly from family Psittacidae
18/11/2012
Enjoyed performing poetry in the Edward Lear Exhibition at the Ashmolean Museum.  Good audience response and they joined in with the 'Lear Rap' chorus.
I did a spontaneous 'hop along the gallery' as Edward Lear had wanted to do all those years ago.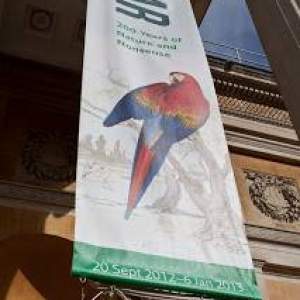 Ashmolean Museum Gallery Performances 17th Nov
12/11/2012
Happy Birthday Edward Lear. I am looking forward to performing poetry in the Lear Exhibition on 17th November.  Diana Moore
The following Blogspot link, written by Nick Owen, includes a write-up from a recent Gallery Performance as well as an upcoming workshop on creating poetry and pictures.
http://poetryandpicturesatthemuseum.blogspot.co.uk/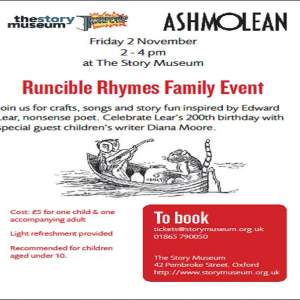 Story Museum ~ Runcible Rhymes Family Event
26/10/2012
Countdown to the families events at Ashmolean and Story Museum.

Join us for crafts, songs and story fun inspired by Edward Lear, nonsense poet.  Celebrate Lear's 200th birthday with special guest children's writer Diana Moore.
Story Museum ~ 2-4 p.m. on Friday 2nd November 2012
To book call: 01865 790050 or email: tickets@storymuseum.org.uk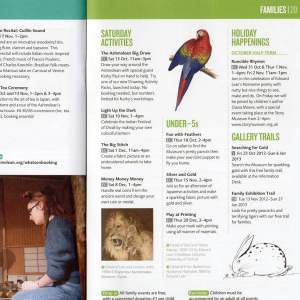 Ashmolean Museum ~ Runcible Rhymes
25/10/2012
HOLIDAY HAPPENINGS
Join in this celebration of Edward Lear's nonsense poetry with nutty but nice things to see, make and do. 
The event is on Wed 31st Oct & Thurs 1st Nov from 1 - 4 p.m.
On Friday 2nd November, 11 - 1 p.m., we will be joined by children's author Diana Moore, with a special event taknig place at the Story Museum from 2 - 4 p.m.
St Andrew's School Headington
04/10/2012
Enjoyed a session with year 5's on Edward Lear.  Teacher gave me good marks for content, presentation, interaction with children and engagement with the activities and the children had fun testing out a brand new song and dance as well as acting out a couple of limericks and writing their own nonsense verse which they shared with the class.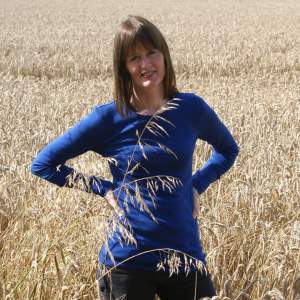 Ashmolean ~ Edward Lear Exhibition
25/09/2012
Gallery Performance 3rd November ASHMO-LEAR-EAN  Looking forward to performing a verse or two in celebration of Edward Lear's bicentenary.
Also performing poems in the October half-term 'Holiday Happenings' event for families. Runcible Rhymes. And onto the Story Museum for an afternoon session.
http://poetryandpicturesatthemuseum.blogspot.co.uk/2012/09/profile-diana-moore.html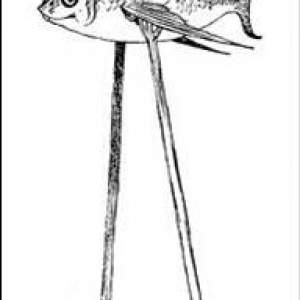 Fish and stilts aka the Fizzgiggious Fish who...
06/08/2012
...always walked upon stilts because he had no legs.  Edward Lear created several alphabets: 'This ALPHABET was made for DAISY and ARTHUR TERRY at LA CERTOSA DEI PESIO by their ADOPTY DUNCLE Edward Lear, August 31st,1870.'
A Fishy Coat Tale And Other Poems
28/07/2012
What does a leopard do when she wakes up?  Where does a home-loving horse like to be? How many fish like to play dressing up? Find out what animals and birds get up to in this colourful and crazy book of poems.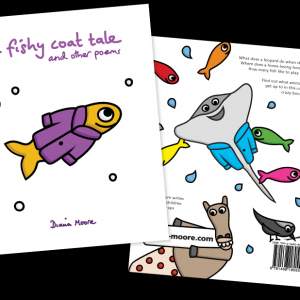 Tilly Trout says 'Hi'
27/07/2012
Hello Readers,
Tilly Trout here, taking a break from swimming the Amazon to say hi and to introduce you to: 'A Fishy Coat Tale And Other Poems' by Diana Moore. Inside you will find illustrated poems suitable for primary aged school children – and adults who enjoy humour.
The book features me me me! I'm on page eleven taking a break and having a cup of sea. (can you name my pet?).
There are sing-a-long poems such as Three Fine Lice (this little poem is dedicated to a BBC radio producer who caught nits from his kids!) and 'A Stable Song For Horse Lovers'; both of which have well-known tunes so you can sing in rounds and have lots of fun.
I've seen teachers and pupils singing along and sometimes they even sing like cats and dogs – it makes my gills tickle..
My creator (I sometimes call her mum) has asked me to help sell the books to a wider audience. So hurry along and add me to your book collection.
Or if you prefer you can borrow me from Oxfordshire libraries (we're in Bicester, Banbury and Oxford City Centre).  See the link below....
Other poems are good for performance such as the Jackdaw making sounds and flapping his wings and you will also find a modern version of the old favourite 'Mary Had A Little Lamb'.
If you have any questions, send me an email and I will get back to you in a bibble. (that's soon in fish language).
I hope my introduction will entice you to join me and my pals in A Fishy Coat Tale And Other Poems.
Now I have to go and practice for the Trout-Olympics. Bye for now. Hear from you soon I hope. Bibble Bibble.
Lots of Love Xxx
Tilly Trout
Oxfordshire Library Catalogue link to A Fishy Coat Tale And Other Poems
26/07/2012
A Fishy Coat Tale And Other Poems, children's book, humorous, poetry, suited to primary school childlren - and adults.  "Dear Diana, I loved your book. It's great!" from Iris in Oxfordshire.
07/03/2012
A Fishy Coat Tale And Other Poems, children's book, humorous, poetry, suited to primary school childlren - and adults.
Teresa from Middlesex says 'I loved the book and thought it was bright colourful and funny.'