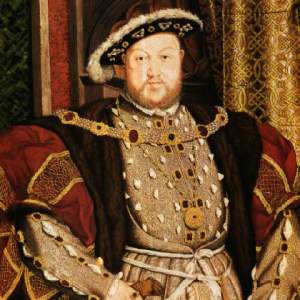 Plays
My plays and comedy sketches have been performed in Oxfordshire theatres and schools.  If you would like to perform any of the plays or comedy sketches listed, please contact me.
NEARLY A SILVER WEDDING by Diana Moore
Synopsis: Katherine of Aragon is fighting a battle to keep hold of her man. With the help of her jolly jester-cum-counsellor, the Queen of England plans to give Henry VIII a Silver Wedding he'll never forget - and a much longed for son and heir. But Henry is getting impatient; his roving eye is fixated on the lively, alluring, Lady Anne Boleyn. Is there a way for Katherine to win the day?
It's time to toss away your text books and experience this alternative take on history.
'Marvellous, fluid, funny, pantomimic in style. Could also be used as a Theatre in Education piece to give history an appealing spin'
Ade Morris, Watermill Theatre, Newbury:
Nearly A Silver Wedding was performed at Didcot, Abingdon and Wallingford during May & June 2009 by The Old Gaol Theatre Company. Here's what the adjudicators had to say.
DIDCOT CORNERSTONE ARTS CENTRE - nominations in the first Didcot Drama Festival of One Act plays for: originality of script, best actress and best supporting actor
'Highly original, very amusing, cleverly put together' - Colin Dolley, G.O.D.A.
ABINGDON UNICORN THEATRE
'A play with a lot of energy, plenty of laughs and a terrific sound plot' - Paul Fowler, G.O.D.A.
WALLINGFORD CORN EXCHANGE - commended award for excellent staging
'Great script, lovely stage pictures, (tavern, woodland, chamber) priest had a wonderful stammer - really funny' - Helen Sharman, G.O.D.A.
DRAWING ROOM
Performed at the BURTON-TAYLOR THEATRE
Synopsis: Anna's active lifestyle is cut short following an accident that leaves her confined to a wheelchair. But her mind is working overtime as she considers how to keep her husband's interest - and her neighbour at arms length.
Drawing Room was one of four plays in a new writing production, and was voted 'best out of the four' by Paula Clifford, The Oxford Times
I wrote a MILLENNIUM PLAY for Beckley Primary School which comprised of 4 playlets; one for each class group on the themes of: BEATLES, ELIZABETHAN ERA, VIKINGS, and THE NATIVITY (teacher led hymns and story).